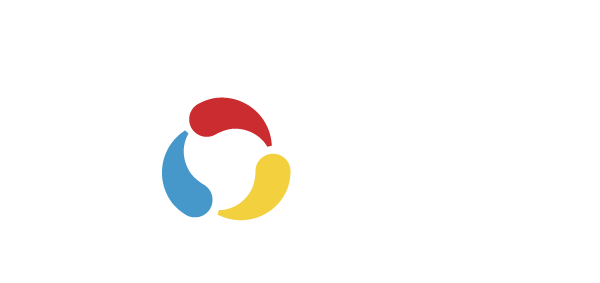 You're covered with NOAH Complete Care.
Are you facing technology roadblocks that are hurting your business?
Security gaps
=
Weakened company reputation
Connectivity issues
=
Lost productivity
Hardware failures
=
Impacted revenue

Other disruptions
=
Irreparable damage and more
Our NOAH Complete Care next generation managed IT Services platform

gives you constant access to up-to-date technology.

 

You'll experience:


Mission critical data and assets protection
Greater staff productivity

Better regulatory compliance
How does NOAH Complete Care work?
Our comprehensive plan is centered around six customizable components:  
Virtual CIO (vCIO) Advisory Services
Do you have a clear understanding of how your technology aligns and drives your business objectives?
We can help.
Our vCIO goes above and beyond tactical work. Their role is to identify your key business drivers and objectives. Then, they'll evaluate your team, processes, technology, and business planning and make recommendations to align with your company's needs and goals. After that, they'll review all suggestions with you and begin the implementation process. Lastly, they'll continue to optimize your operations with the best IT solutions for your business.   
Here's how:
Cybersecurity & Compliance
Are you confident that you have the right cybersecurity protocols in place to keep you safe?
We can help.
Our multi-level, next-gen, approach gives you end-to-end cybersecurity protection. Using a variety of assessments, we identify any security risks and vulnerabilities and determine your company's security position. We use this information to develop a strategy and plan to implement all necessary protections and practices to prepare you for even the most elaborate threat scenarios. In addition, we'll make sure that you're meeting and upholding compliance regulatory requirements now and well into the future.
Here's how:
Backup & Disaster Recovery (BDR)
Do you have a plan in place to quickly respond and recover from emergencies or security breaches?
We can help.
Our BDR solutions ensure that you'll be able to recover critical business information while meeting strict recovery point objective (RPO) and recovery time objective (RTO) requirements in any disaster-type scenario. We'll customize the best DBR solution for your business by evaluating your current IT infrastructure and assets and identifying any gaps. Then, we'll create and implement the best strategy and tools to ensure your backups, emergency systems, and data plans are in place. After that, we'll conduct regular testing exercises and evaluations. If an emergency occurs, we'll be right there to get you through it.
Features include:

Longer Data Retention Times
Seamless Business Continuity


Secured by Encryption at Rest and In Transit
Monitoring and Support
Did you know that the average time for a company to detect a breach is more than 7 months?
We can help.
Our monitoring and support services watch and manage your systems to ensure everything is current, aligns with compliance requirements, and is built with the strongest technologies and tools available. Not only will you get 24x7x365 proactive monitoring and maintenance to quickly identify and neutralize threats, but we'll also address existing IT infrastructure risks and vulnerabilities. That way your IT infrastructure, computers, servers, infrastructure, and other IT equipment, will run at optimum capacity with near-zero downtime.
Here's how:
Cloud & Data Center Solutions
Are you looking for more transparency and accountability when it comes to your data?
We can help.
We're able to offer a wide range of customizable, innovative solutions to best fit your company's needs because we own our SOC2 compliant data center. After a thorough evaluation, we'll walk you through the best recommendations for your business. We've got you covered with everything from a public cloud solution, private hosted solution, or a hybrid approach. As part of this process, we'll help you seamlessly migrate your data.
Here's how:
Connectivity
Are your connections fast, agile, reliable, and secure?
We can help.
Dependable, flexible, quick and safe connectivity options are critical to a smoothly operating IT infrastructure and systems. That's why we offer design, engineering and deployment of wired and wireless solutions and ongoing monitoring and maintenance of your connections. This ensures you'll get fast, secure access to all your mission-critical data and applications easily and consistently.
Here's how:
We also offer these tailored solutions: