IT Services for Healthcare
Whether you're a hospital, outpatient practice, healthcare agency, or business associate you need secure, reliable IT Services to protect and access quickly your patients' sensitive data.
The right IT partner will:
One team + One IT Services plan customized to meet your unique business needs. Read more about our plan here.
Client
A 6,500-square-foot Ambulatory Surgery Center (ASC) in Newington, New Hampshire, with two operating rooms and equipped with cutting-edge technology, providing professional, efficient care to the community at large. ASCs, also known as outpatient surgery centers, are health care facilities where surgical procedures are performed that do not require an overnight hospital stay, which can result in cost savings to the party responsible for patient's health care payments.
Challenge
They were building a new center in the New England region and needed to make sure their technology was efficient and secure from the get go. They hired HDA Enterprises for their new construction and HDA invited us to partner with them again for this build out. (We've partnered with HDA on a number of new healthcare center construction projects in the past.)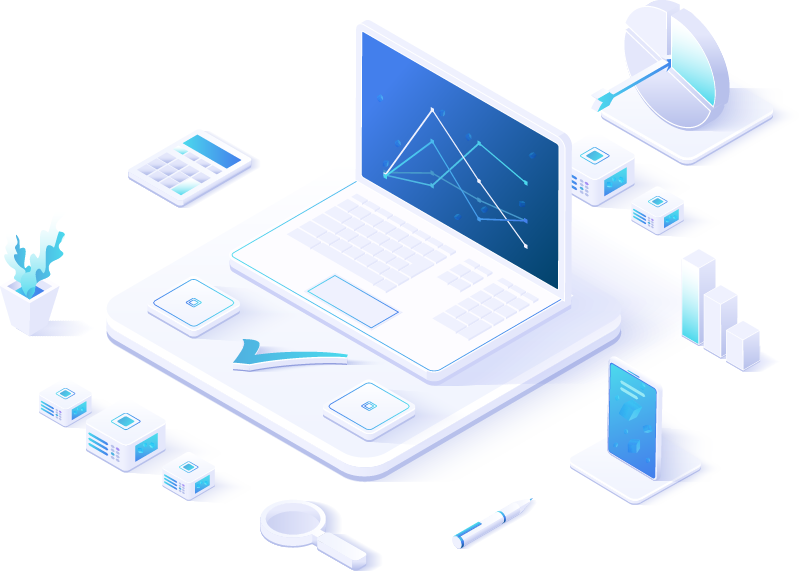 Solution
We were involved from the beginning of the buildout so that we could review the blueprints and understand where everything was laid out, so that we could advise on the network design (i.e., where to put the network drops, computers, internet, phone lines, cabling, etc.). Then, we ordered the necessary equipment and installed the infrastructure.
Next it was time to get all the IT infrastructure and systems up and running. This included multiple rounds of testing and customizations to ensure that the technology worked optimally for the intended cases and end users.
Throughout the buildout process, we developed a disaster recovery plan and incorporated the necessary redundancies so the center could respond and recover quickly during an adverse event. This included a 4G failover in case of internet failure and a direct fiber connection between their location and a SOC 2 data center, which guarantees 99.99% uptime. (SOC 2, or Service Organization Control Type 2, is a cybersecurity compliance framework developed by the American Institute of Certified Public Accountants [AICPA].)
Lastly, we increased their business resiliency and continuity by storing their data and servers in a SOC 2 datacenter.
The surgery center now has an efficient and secure IT infrastructure and systems to support day-to-day timely and important patient care. In addition, they have a disaster recovery plan and multiple fail safes in place to protect their operations and patient care in case of an adverse event. Lastly, they have ongoing IT Services support to help maintain stable and secure operations.
Yes. Any system (physical, verbal and electronic) that stores or transfers PHI data must be compliant. When it comes to telecom and unified communications systems, there are multiple ways PHI is stored and transferred electronically rendering it e-PHI also protected under HIPAA. These include, Caller ID information, call recording, voicemail, voicemail transcription, SMS (text), and Fax to email. It's vital that you verify with your telecom vendor and/or managed IT Services partner that these systems are compliant with HIPAA to keep your e-PHI secure.
Unfortunately, Healthcare data breaches cost the most when compared to other industries. Once a practice or provider experiences a breach, the direct costs add up fast and include establishing a crisis management team with a cybersecurity remediation company or partner to expel the intruders and re-secure the entire IT infrastructure and environment. Most practices also need to set up or hire a PR Team to managed brand reputation damage and respond to patients. Additional costs are operational downtime, fines, and or legal ramifications.
According to IBM Security's Cost of a Data Breach Report 2021, "Data breach costs rose from $3.86 million to $4.24 million, the highest average total cost in the history of this report. Costs were significantly lower for some of organizations with a more mature security posture, and higher for organizations that lagged in areas such as security AI and automation, zero trust and cloud security."
Data breaches are extremely expensive. You'll save money in the long term by putting robust, enhanced cybersecurity measures in place to defend your practice.
In the healthcare industry, when a network goes down unexpectedly there could be some major consequences. The first being, patient care. Some patients relay on technology fueled treatments to manage their conditions. Depending on the nature of their illness, an unplanned outage could be lift threatening.
Another major consequence is negatively impacting the Electronic Health Record (EHR) line of business application. This could severely disrupt or halt daily operations and patient reporting leading to temporary or even permanent data loss.
The newest cybersecurity technologies that will keep your practice safe include multi-factor authentication (MFA), staff phish email trainings, endpoint detection and response (EDR), Security information and event management (SIEM) and more.
EDR, in particular, stands out as a top priority investment. Compared to traditional security measures such as tradition antivirus software, EDR provides enhanced visibility into endpoints (computers, laptops, mobile devices, etc.) and also allows for a quicker response time should suspicious activities be detected. In addition, EDR can detect and prevent against lateral movements within your practice's network infrastructure, effectively shutting down potentially risky or unusual communications before they become an issue.
SIEM is another important component to any cybersecurity program. According to Fortinet, "Protecting today's healthcare networks requires pulling data from a number of different sources in real time. SIEM solutions allow organizations to move data that traditionally lives in a silo to a centralized location where all the threat data from across the network can be viewed through a single lens. SIEM solutions convert each piece of information into a single event and then input it into an automated analytics engine so real-time action can be taken."
Again, due to the constantly evolving nature of today's cyber threat environment, any tool that provides real time monitoring and reporting is vital to keeping your practice safe.