Advest Investment Group is a start-up company who delivers boutique style attention to detail, backed by vast resources to create personalized solutions focused on the best outcomes to meet the goals of their clients and families. The original Advest company values were their values and ability to adapt to change. Coming from an extensive background in financial advising, Managing Director Julie Beauchamp was looking to cater to clients on a one-to-one level and bring those core values back to the forefront. Julie used her wealth of experience to create an organization committed to service excellence.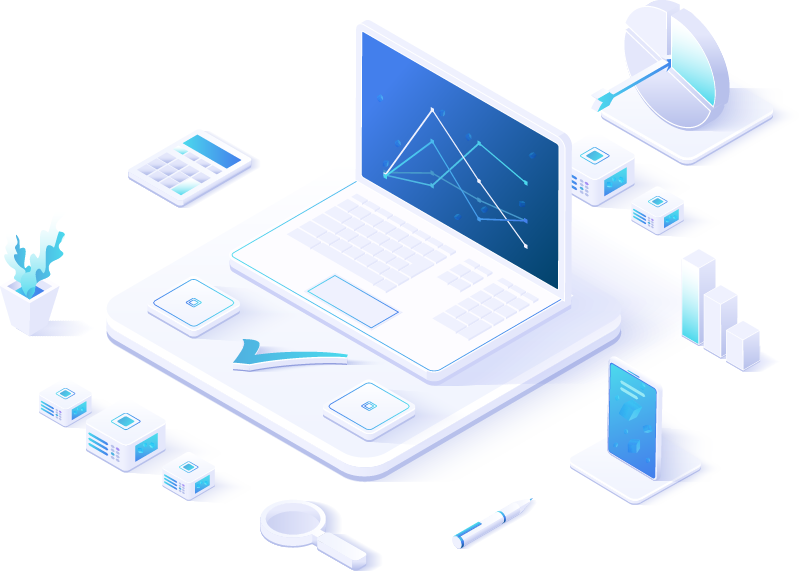 Because Julie was starting the business from the ground up, she chose Cooperative Systems to design and build her IT infrastructure and security. In a short period of time Cooperative Systems was able to help design the network, work with vendors to install the cabling, network, and IT infrastructure, and get the new office up and running. Because the business was starting small with plans to grow, everything had to be repeatable and scalable to ensure future success. Coopsys also advised and supplied the programs and services needed for security in a highly regulated industry.
The next step was to design an ongoing support package to provide day to day IT support and security that would offer high productivity and business continuity. With Cooperative Systems 24-7 remote management and monitoring, PCs and Servers are patched and monitored for performance, issues, and security. When help is needed the 24-7 help desk is a phone call or email away. An engineer and account manager are assigned to Advest as a resource for planning, budgeting and troubleshooting as part of their team.
Advest Investment Group put their trust in Cooperative Systems to help navigate the often complicated technology and security regulations within the financial industry to ensure they are compliant with all current standards.
Julie was able to open her new company as scheduled, confident Cooperative Systems had her technology and security under control so she could focus on growing her business.
Location: Hartford, CT
Size: 300 employees
Industry: Healthcare
The Root Center for Advanced Recovery focuses on holistic, research-driven behavioral health treatment and offers a variety of addiction and mental health services. They serve nearly 6,000 adult and teen patients daily.
The organization was looking for an outsourced managed IT services partner to take over as a replacement to their in-house IT department. In addition, they were growing at a rapid pace and needed to better standardize, streamline, and secure their technology so they could easily scale as needed. They connected with Cooperative Systems to transform their IT infrastructure and systems. When it came time for Root Center to build a new facility, CoopSys worked together with their team throughout the process. Since technology is central to the success of their service delivery model, this new facility provided the perfect opportunity to create a "model" facility that all new facility buildouts would emulate.
Prior to the construction of the new facility project, we'd focused our efforts on tech improvements across all their existing facilities. This included standardizing their equipment, streamlining their data and workflows and implementing a robust cybersecurity program. During this time, we transitioned them to O365 Office Suite, installed a VoIP phone solution, and upgraded their hardware and infrastructure to best support their ongoing growth. This process enabled us to bring all their systems up to modern standards, which laid the right foundation for the new center's technology "model."
For the new center, we participated in all stages of the new construction, from the early planning sessions to the grand opening and beyond. In addition to working on technology for the new facility, we simultaneously continued to manage and support IT across their other ten facilities.
The new facility required multiple technology vendors to implement the plan, which included setting up connectivity, installing cabling, and more. Having that many IT related vendors around can lead to unintentional errors. To prevent this, we coordinated and managed the additional tech vendors and their deliverables. We also worked with them on placement, access, and troubleshooting any issues that arose.
Lastly, Root Center needed an audio/video (AV) setup for videoconferencing purposes and to meet patient education needs. We assisted them by finding and vetting the right AV vendor, who delivered a quality setup.
Root Center experienced multiple benefits as a result of their technological decisions. First of all, the center not only operated more efficiently, but they were also able to serve more patients. In fact, on its first day of operation, all patients were served. They were able to transition their team and work to the new center with minimal work disruptions while providing a seamless user experience. For example, a worker can move between different facilities and be instantly and securely connected to any systems on their network. In addition, the new facility can serve as the technology "model" for future new centers.
Sumner and Sumner Insurance was founded in 1851 with offerings for individuals, families and businesses. They serve many Connecticut communities including Willimantic, Mansfield, Storrs, Columbia, Colchester, Andover, Bolton, Tolland, Norwich, East Lyme, Groton, Waterford, Mystic and New London. 
Sumner and Sumner was looking to upgrade, standardize, and modernize their technology infrastructure and systems. In addition, they were interested in a solution that would complement their on-premise servers and network with a hybrid cloud platform to allow for remote work and improved ability to recover from an adverse event. They struggled to create a strategic plan to guide their IT modernization process and spend. This is when they reached out to us for help.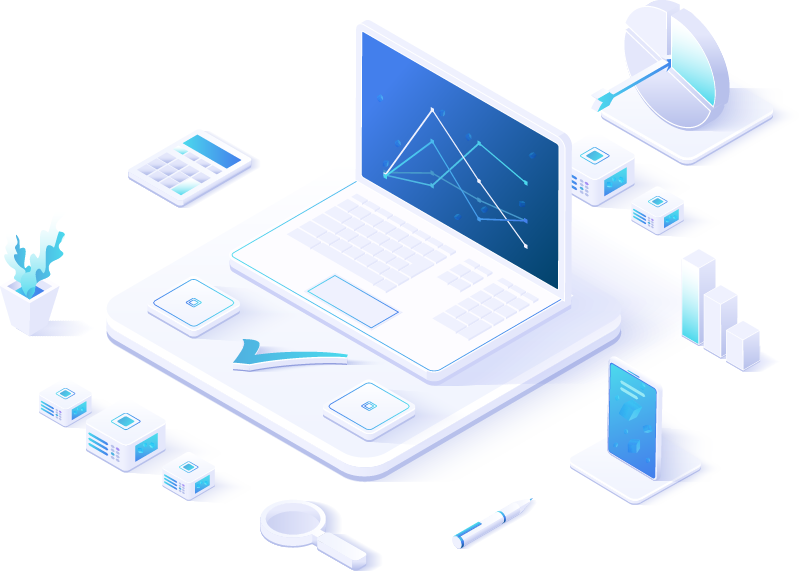 We began our partnership with a thorough assessment of their IT infrastructure and systems. We took notes on their technology challenges and learned more about their larger industry technology goals. After we completed the assessment, we identified their IT gaps and greatest risks. This helped us create a technology roadmap and assign priorities.  
Then, we worked on consolidating and optimizing their IT infrastructure to follow our rigorous standards, which also helped them meet regulatory compliance requirements mandated by the insurance industry.  
Lastly, we implemented a hybrid cloud solution so they would be able to continue their operations during an adverse event or when team members needed to work remotely. We walked them through the entire transition to ensure a smooth process and successful result.  
Sumner and Sumner's IT environment was more effective and secure. They increased operational efficiencies enabled them to eliminate paper waste by moving them to digital files. These enhancements reduced labor intense tasks so they could respond more quickly to clients, which led to an increase in customer satisfaction. The cloud enabled them to continue business operations during an adverse event. All of these IT improvements helped them increase their profitability. 
Magnatech is a manufacturer of specialized equipment for orbital pipe, tube, tube-sheet and pipeline welding systems, using the GTAW, FCAW, and GMAW welding processes. They supply equipment to major contractors worldwide and serve multiple markets including the aerospace industry, fossil fuel power generation industry, cross-country oil pipelines and many more.
Magnatech had several IT related issues that needed to be addressed such as replacing aging equipment and software, installing cabling for an office expansion, and upgrading their ERP as their current version was no longer being supported.
We designed and implemented a complete network overhaul while keeping outages to a minimum during the initial IT upgrades. This included upgrading all their PCs from Windows 7 to Windows 10, moving their server and network infrastructure, and installing new switches and cabling for increased cybersecurity.
In addition, we modernized their office operations by moving their office applications and email to the cloud. This included shifting them from an onsite Microsoft Exchange server to Microsoft Office 365 suite, a hosted, online version of the same software.
Lastly, we upgraded their ERP solution system to a stable and supported version.
Overhauling their network and software enabled them to increase their technology capacity while creating a more stable, secure, and efficient environment. Moving their office operations to the cloud further enhanced their cybersecurity and better supported their business continuity planning.
Location: New Haven, CT
Size: 5 offices, 100 employees
Industry: Healthcare Nonprofit
A community-based healthcare organization was looking to increase their productivity and security posture while still complying with federal regulations. They needed a team of managed IT services experts to help them realize their goals.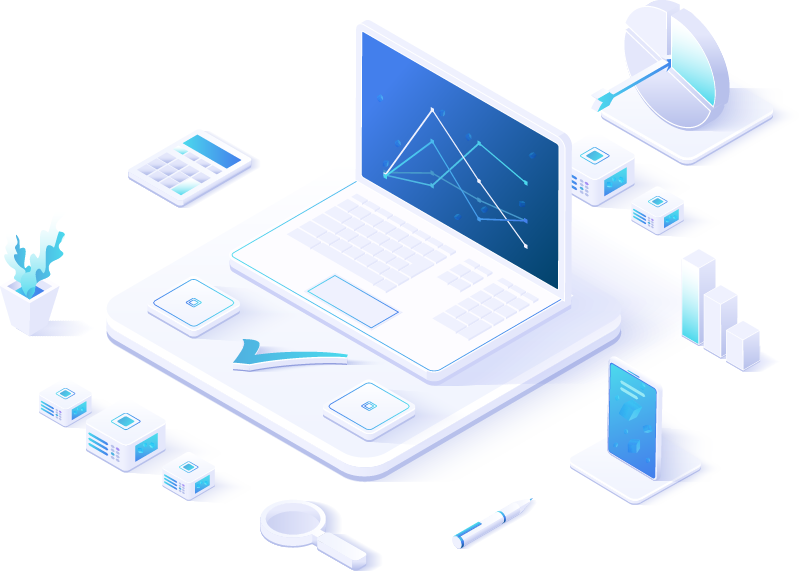 To best understand the current state of the healthcare organization's IT infrastructure and operational processes, we performed a comprehensive technology assessment. During the assessment, we gathered data and conducted interviews with the executive team. Once our information collection process was complete, we analyzed our findings and produced a report.
This report revealed that the nonprofit's largest and most pressing issue was the need to fortify their cybersecurity protections to ensure HIPAA compliance. After discussing the report and prioritizing the client's needs, we created a plan and then implemented the proper solutions.
The first step was to migrate them from their provider's hosted email platform to their own Microsoft 365 Microsoft Nonprofit Tenant for email, file storage and collaboration. Then, we implemented Proofpoint email security, giving them AV/Spam protection, email encryption and archiving to comply with HIPAA for PII protection requirements.
Then, we migrated their data to SharePoint and Teams to remove their reliance on traditional, on-premises file servers. This gave them greater flexibility to work remotely and still be HIPAA compliant.
Once we'd migrated them and their data to the Microsoft ecosystem, we focused on "hardening" (e.g. securing) their IT environment. This included implementing Duo multi-factor authentication to protect Microsoft 365 logins. In addition, we also configured their Skykick Backups to capture and store copies of their entire Microsoft 365 organization up to six times a day with unlimited retention. Skykick was an important supplemental component since Microsoft, unfortunately, doesn't directly offer adequate backup functionality.
Lastly, due to the increased use of phishing and social engineering scams, we provided robust cybersecurity awareness training using KnowBe4's cybersecurity educational resources for the organization's entire staff. Part of the training included simulated phishing emails designed to reinforce a "think before you click" mindset. Employees are still the first line of defense against threat actors.
The organization's increased cybersecurity posture helped them to become fully HIPAA compliant. In addition, their staff was able to work remotely anytime, anywhere. Their ability to communicate and collaborate both internally and externally improved dramatically. Their staff is more cybersecurity aware and educated on the latest threats and email phishing tactics used by cyber criminals.
Location: Hartford, CT
Size: 20 employees
Industry: Nonprofit
The Mark Twain House & Museum is the national historic landmark home of America's most beloved author, Samuel Clemens. The museum provides tours of the restored home and offers activities and educational programs that expound on Clemens' background and legacy.
Due to budgetary constraints, the museum had fallen behind in IT security posture, causing major productivity delays and security risks. Employees were working on computers, laptops, and servers that were over 10 years old. Equipment that's past its end-of-life cycle is more prone to malfunctions and security compromises. Coopsys worked with the Mark Twain House & Museum to provide budget-friendly solutions to help their organization run at its fullest potential.
Since the museum was working off end of life equipment, CoopSys' first priority was to replace their old hardware with new, standardized laptops and PCs for easier use and management. In order to address cybersecurity concerns with their old servers, CoopSys migrated them to a cloud solution to boost their security and increase internal productivity with the use of Microsoft Office. CoopSys also implemented multi-factor authentication to improve the security of their email and other sensitive files.
By moving tech expenses to OPEX rather than a CAPEX, CoopSys was able to work with the museum's tight budget to provide a budget-conscious solution that can be easily maintained and updated through a cloud solution. With their new equipment, staff were able to boost their productivity with faster equipment and streamline their processes by storing their files in the cloud.
The Mark Twain House & Museum was able to better serve their patrons simply by working on computers that were faster. Staff can now be more productive, work remotely, collaborate digitally-all while staying secure through tight cybersecurity policies.
This New Haven credit union has been serving the financial needs of teachers and other public servants of the education system for over 83 years. Along with offering banking services and loans, they also advise their clients on managing their finances and smart ways to budget.
They previously had one person who oversaw all aspects of their infrastructure, cybersecurity, and overall technology. After their tech person left, the credit union found themselves in a tricky situation; no one knew where to begin maintaining their tech and compliance.
After reaching out to neighboring credit unions for advice, they found us.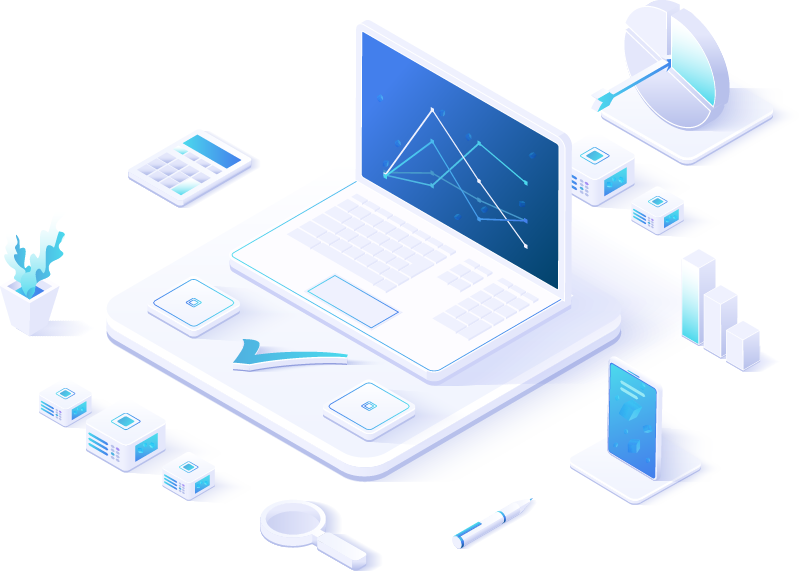 Going in, we knew the single most important thing to do was prevent ransomware and other attacks. We immediately implemented a multilayered approach to their cybersecurity. Though the credit union had some security components in place such as firewall, AV, DNS filtering and blocking, they did not have enough layers to protect them from complex cyber threats.
They lacked cybersecurity tactics and strategies that could detect zero-day threats as well as unusual activities on user accounts. They were also unable to quickly capture and analyze event activities on their system. This type of information is valuable as it points out any system vulnerabilities. These security gaps left them highly vulnerable to attacks and breaches.
To reduce their security risk, we implemented Endpoint Detection and Response (EDR) and Security information and event management (SIEM) onto their systems. EDR is an instant detection tool and is the last defense in the endpoint to stop attacks when there isn't a definition for it. SIEM (SIM) is a logs aggregator and analyzer. It reviews all recorded activities for any suspicious activity and makes them readable.
Because of the added protection of having EDR and SIEM in their cybersecurity the credit union's infrastructure was able to successfully meet NCUA compliance. Due to the nature of their business and industry regulations, staying compliant is one of their top priorities.
With the use of a multi-layered security solution, the credit union's team is empowered to work securely inside and outside of their offices while still meeting compliancy requirements.
Polamer Precision is a global aerospace manufacturing company specializing in complex aerospace engine components for demanding applications. They help clients solve engineering and production challenges.  
Due to the nature of their industry regulations and customers, Polamer needed to improve their cybersecurity program to protect their proprietary data and network against the evolving threat landscape. They were looking to establish a scalable, effective, and far-reaching security solution. 
First, we performed a comprehensive cybersecurity assessment and analysis to identify their risks and any gaps in security coverage. 
Then, using information from the assessment and analysis process, we created a cybersecurity roadmap to set priorities, implement solutions, and monitor our progress. 
Since cybersecurity programs are multi-faceted, we implemented a variety of security strategies, tools, processes, and policies to help them better track, control, and restrict access (both internal and external) to their data, line-of-business applications, and network.  
Lastly, we evaluated and upgraded aging hardware, outdated software, and poorly configured networks since any failures could lead to significant security risks.  
Polamer's enhanced, scalable cybersecurity program prevents the loss of their product intellectual property both inside and outside the organization. This advanced approach gives them more control over who has access to proprietary data and from where it can be accessed. They're also better prepared to meet stringent industry regulatory requirements.