Please click each logo to navigate to its corresponding case study.
Location: Hartford, CT
Size: 300 employees
Industry: Healthcare
The Root Center for Advanced Recovery focuses on holistic, research-driven behavioral health treatment and offers a variety of addiction and mental health services. They serve nearly 6,000 adult and teen patients daily.
The organization was looking for an outsourced managed IT services partner to take over as a replacement to their in-house IT department. In addition, they were growing at a rapid pace and needed to better standardize, streamline, and secure their technology so they could easily scale as needed. They connected with Cooperative Systems to transform their IT infrastructure and systems. When it came time for Root Center to build a new facility, CoopSys worked together with their team throughout the process. Since technology is central to the success of their service delivery model, this new facility provided the perfect opportunity to create a "model" facility that all new facility buildouts would emulate.
Prior to the construction of the new facility project, we'd focused our efforts on tech improvements across all their existing facilities. This included standardizing their equipment, streamlining their data and workflows and implementing a robust cybersecurity program. During this time, we transitioned them to O365 Office Suite, installed a VoIP phone solution, and upgraded their hardware and infrastructure to best support their ongoing growth. This process enabled us to bring all their systems up to modern standards, which laid the right foundation for the new center's technology "model."
For the new center, we participated in all stages of the new construction, from the early planning sessions to the grand opening and beyond. In addition to working on technology for the new facility, we simultaneously continued to manage and support IT across their other ten facilities.
The new facility required multiple technology vendors to implement the plan, which included setting up connectivity, installing cabling, and more. Having that many IT related vendors around can lead to unintentional errors. To prevent this, we coordinated and managed the additional tech vendors and their deliverables. We also worked with them on placement, access, and troubleshooting any issues that arose.
Lastly, Root Center needed an audio/video (AV) setup for videoconferencing purposes and to meet patient education needs. We assisted them by finding and vetting the right AV vendor, who delivered a quality setup.
Root Center experienced multiple benefits as a result of their technological decisions. First of all, the center not only operated more efficiently, but they were also able to serve more patients. In fact, on its first day of operation, all patients were served. They were able to transition their team and work to the new center with minimal work disruptions while providing a seamless user experience. For example, a worker can move between different facilities and be instantly and securely connected to any systems on their network. In addition, the new facility can serve as the technology "model" for future new centers.
Sumner and Sumner Insurance was founded in 1851 with offerings for individuals, families and businesses. They serve many Connecticut communities including Willimantic, Mansfield, Storrs, Columbia, Colchester, Andover, Bolton, Tolland, Norwich, East Lyme, Groton, Waterford, Mystic and New London. 
Sumner and Sumner was looking to upgrade, standardize, and modernize their technology infrastructure and systems. In addition, they were interested in a solution that would complement their on-premise servers and network with a hybrid cloud platform to allow for remote work and improved ability to recover from an adverse event. They struggled to create a strategic plan to guide their IT modernization process and spend. This is when they reached out to us for help.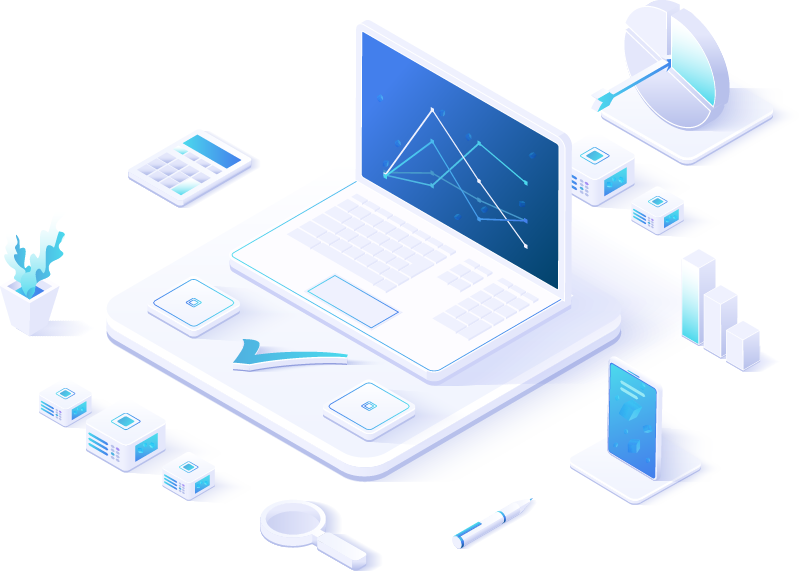 We began our partnership with a thorough assessment of their IT infrastructure and systems. We took notes on their technology challenges and learned more about their larger industry technology goals. After we completed the assessment, we identified their IT gaps and greatest risks. This helped us create a technology roadmap and assign priorities.  
Then, we worked on consolidating and optimizing their IT infrastructure to follow our rigorous standards, which also helped them meet regulatory compliance requirements mandated by the insurance industry.  
Lastly, we implemented a hybrid cloud solution so they would be able to continue their operations during an adverse event or when team members needed to work remotely. We walked them through the entire transition to ensure a smooth process and successful result.  
Sumner and Sumner's IT environment was more effective and secure. They increased operational efficiencies enabled them to eliminate paper waste by moving them to digital files. These enhancements reduced labor intense tasks so they could respond more quickly to clients, which led to an increase in customer satisfaction. The cloud enabled them to continue business operations during an adverse event. All of these IT improvements helped them increase their profitability. 
Magnatech is a manufacturer of specialized equipment for orbital pipe, tube, tube-sheet and pipeline welding systems, using the GTAW, FCAW, and GMAW welding processes. They supply equipment to major contractors worldwide and serve multiple markets including the aerospace industry, fossil fuel power generation industry, cross-country oil pipelines and many more.
Magnatech had several IT related issues that needed to be addressed such as replacing aging equipment and software, installing cabling for an office expansion, and upgrading their ERP as their current version was no longer being supported.
We designed and implemented a complete network overhaul while keeping outages to a minimum during the initial IT upgrades. This included upgrading all their PCs from Windows 7 to Windows 10, moving their server and network infrastructure, and installing new switches and cabling for increased cybersecurity.
In addition, we modernized their office operations by moving their office applications and email to the cloud. This included shifting them from an onsite Microsoft Exchange server to Microsoft Office 365 suite, a hosted, online version of the same software.
Lastly, we upgraded their ERP solution system to a stable and supported version.
Overhauling their network and software enabled them to increase their technology capacity while creating a more stable, secure, and efficient environment. Moving their office operations to the cloud further enhanced their cybersecurity and better supported their business continuity planning.
NETA is passionate about improving the life quality of patients' and adult-use customers in Massachusetts by providing access to first-rate marijuana therapies at their registered marijuana dispensaries in Brookline and Northampton. 
As NETA grew, they needed to scale their network to reach and serve their existing facilities as well as their new one. They needed a rapid and secure solution that could use their existing Cisco Meraki hardware. They reached out to us to architect this solution.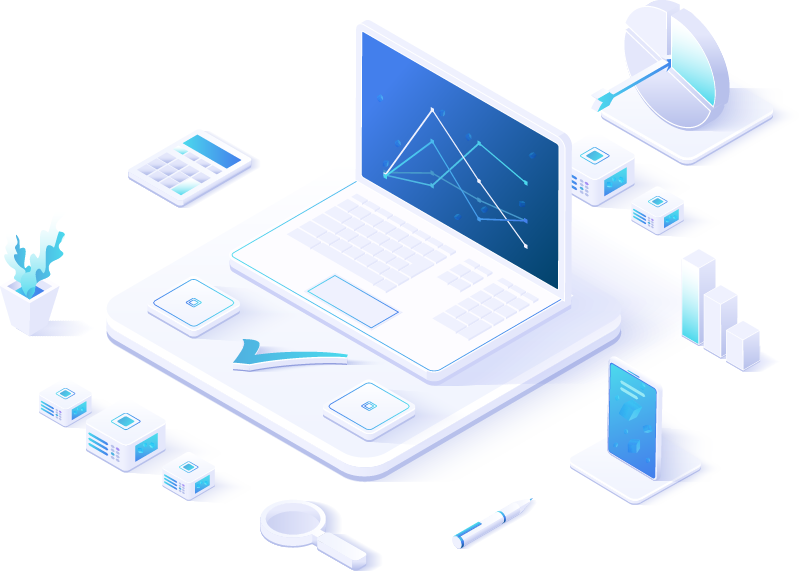 In order to allow their network to rapidly connect their three existing facilities with their new one, we needed to install new cabling and hardware. We opted for fiber optic cabling because high speed and reliability are essential components of every multi-location business' physical security program. Post-installation, we quickly got 150 network devices up and running with their critical communications in close to one day. 
Then, our engineers configured their Cisco Meraki system using the private fiber circuits to ensure fast speeds and to create a fail-over to SD-WAN in case of an outage. In addition, we also configured their equipment to align with our standards to ensure network reliability and stability.   
We also set up a centralized, cloud-based management interface so NETA could view and manage all their critical network information. Lastly, we trained them on how to use the new solution as well as offered on-going IT service and support as needed.  
NETA now has lightning-fast connectivity between their facilities, the ability to review security footage from all facilities in one centralized, cloud-based platform and has high network availability in the event of a circuit or internet outage. This ability to quickly, efficiently and securely manage their multiple facilities allows them to reach and serve a larger community.  
This energy company supplies commercial and retail fuels including motor, heating, and lubricants to businesses and gas stations. In addition, they help clients manage their fuel costs via their innovative equipment and technology product solutions.  
They were looking for a technology partner who could manage and support their business technology, data hosting, cybersecurity, while working within their IT spend criteria. They were interested in investing in technology solutions that would scale seamlessly with them as they grew their business. That's when they met us.  
We conducted an in-depth assessment to understand their expectations, business requirements, and operational workflows. After this process was complete, we created a technology roadmap and a support plan that could scale with their business growth.  
We started the plan by migrating them to a cloud-hosted Microsoft Exchange environment for their corporate email. Then, we engineered a new hosted server environment in our SOCII, HIPAA, and PCI compliant data center for cloud delivery of all their business applications and data.  
The energy company has seamlessly tripled the size of its workforce and expanded to four additional New England offices since implementing these technology improvements. By using our data center, they now have access to high availability, enterprise-class hardware, secure, private cloud hosting, and power and internet redundancies. This increased their level of cybersecurity and improved productivity.  
Trillium Brewing Company is a farmhouse-inspired, New England brewery that uses local, sustainably farmed ingredients whenever possible. They span six locations including Boston's Rose Kennedy Greenway Park and the Fort Point and Fenway neighborhoods, Canton (production brewery and restaurant/taproom), and lastly, North Stonington, CT (their farm).  
As Trillium built their new headquarters, they needed assistance in building out a fast, reliable, and secure IT network. We helped them achieve this.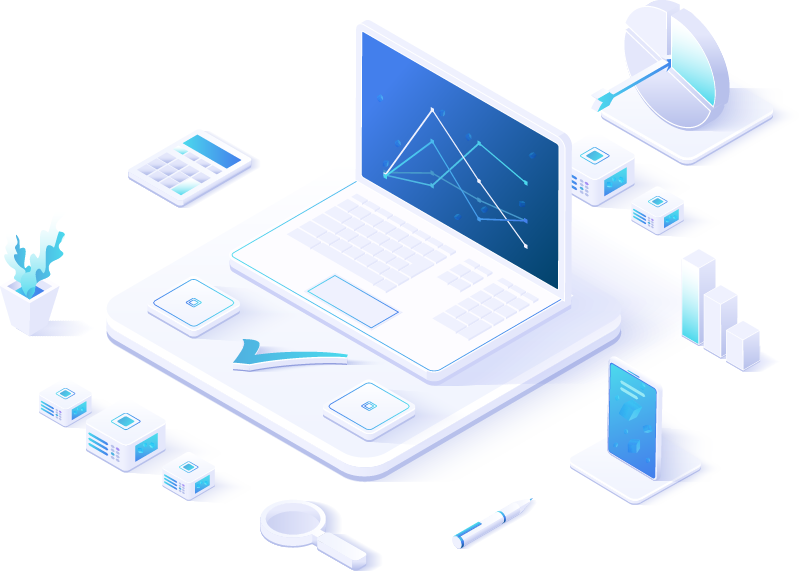 Trillium needed a robust IT network that guaranteed speed, reliability and cybersecurity due to their large staff and numerous craft beer connoisseur facility visitors. To accomplish this, we planned, engineered and configured a network using Cisco Meraki's equipment. In addition, we implemented the network according to our comprehensive standardized deployment and configuration procedures.   
Even though their build-out took place during the pandemic, we were able to move fast to install and roll out the network long before they planned on opening the facility.  
Having the network up and running before opening to the public enabled them to easily share data and files, increase their storage capacity, use peripheral devices (printers, scanners, and copiers), and secure their internet connection. These capabilities created more streamlined and efficient operations that supported their needs before and after their new facility opened. 
Polamer Precision is a global aerospace manufacturing company specializing in complex aerospace engine components for demanding applications. They help clients solve engineering and production challenges.  
Due to the nature of their industry regulations and customers, Polamer needed to improve their cybersecurity program to protect their proprietary data and network against the evolving threat landscape. They were looking to establish a scalable, effective, and far-reaching security solution. 
First, we performed a comprehensive cybersecurity assessment and analysis to identify their risks and any gaps in security coverage. 
Then, using information from the assessment and analysis process, we created a cybersecurity roadmap to set priorities, implement solutions, and monitor our progress. 
Since cybersecurity programs are multi-faceted, we implemented a variety of security strategies, tools, processes, and policies to help them better track, control, and restrict access (both internal and external) to their data, line-of-business applications, and network.  
Lastly, we evaluated and upgraded aging hardware, outdated software, and poorly configured networks since any failures could lead to significant security risks.  
Polamer's enhanced, scalable cybersecurity program prevents the loss of their product intellectual property both inside and outside the organization. This advanced approach gives them more control over who has access to proprietary data and from where it can be accessed. They're also better prepared to meet stringent industry regulatory requirements.