Your data is safe with us.
Both in the cloud and our SOC2 compliant data center.
Entrust us with your data and 

experience the difference

 in:
Increased

 data 

and

 critical systems 

security
Faster speeds and efficiency
Innovative backup solutions
Continued operations despite unplanned outages
Instant access to line-of-business applications

Power and cooling cost savings

Protection from massive data losses

Technology solutions and processes that support regulatory compliance
We offer a wide range of customizable, innovative solutions to best fit your company's data storage and usage needs.
Are you looking for: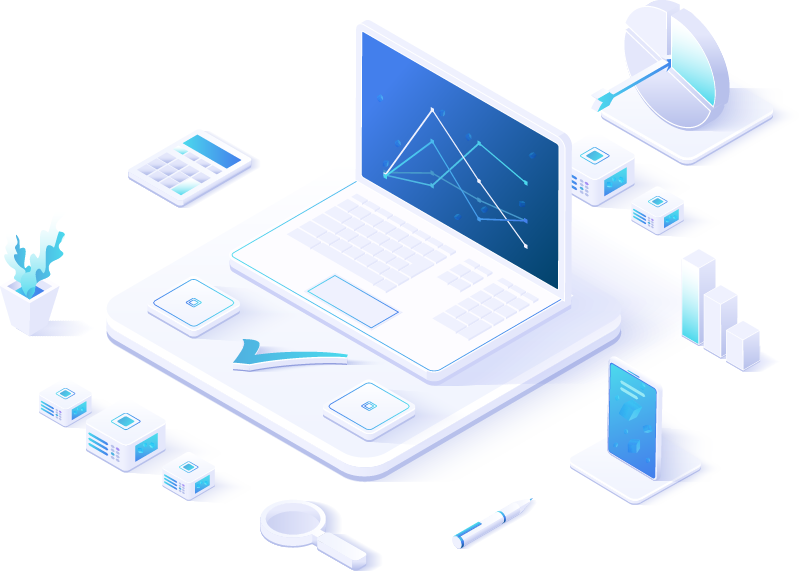 Hosting (Dedicated, Shared or Private)
We offer dedicated, shared or private hosting to meet your company's unique needs. Hosting typically includes website hosting, data/storage hosting, application/software hosting and IT services hosting. 
Dedicated hosting means that you have one "dedicated" server reserved for you and your team only. This is the opposite of shared hosting where in exchange for reduced rates you "share" key resources including CPU, RAM, hard drive space, and more with other people using the same server. Private hosting is ideal if you're looking for a cloud environment, including its underlying IT infrastructure, that is dedicated solely to you and your team. Typically, they're within your firewall for seamless access. We help set up, configure and manage your hosting to ensure a secure, reliable and seamless experiences. 
Microsoft Office 365 & Azure
Microsoft Office 365 and Azure will give you an efficient cloud experience improving your team's ability to collaborate and communicate remotely. These software products help you store work files in the cloud so they're there right where and when you need them. Additional features including auto synchronization help facilitate a seamless and highly productive work environment. 
Virtual Private Server
A virtual private server is a form of multi-tenant cloud hosting in which virtualized server resources are made available to you over the internet via a cloud or hosting provider. This means that you will not have to share RAM, CPU or any data with other people allowing you to maintain faster speeds and greater productivity. 
Unified Communications
Though Voice over Internet Protocol (VoIP) and Unified Communications (UC) are often used interchangeably, a true UC system also offers messaging, presence monitoring, fax, chat, mobile integration, video conference, and other tools to enhance communication. We evaluate the appropriate system for your business needs, partner with industry leading VoIP providers and platforms, layer on support services, and even incorporate telecom auditing to provide this comprehensive communications solution that then we'll completely manage for you. Since UC phone lines are virtual rather than physical, they typically cost half as much as conventional lines while still offering a seamless experience. 
Website Guardian Hosting
With our hosting platform and you'll never risk losing access to your website again when you switch or loose a website provider. Plus, you'll benefit from better speed, security, reliability, and a 4-point backup system. In addition, we'll monitor and update your website daily and quickly address any suspicious activities.  
What does it mean to be SOC2 certified? 
We're glad you asked because it makes all the difference to the security, use and preservation of your data.  
In order to be SOC2 compliant, a data center must undergo a rigorous audit that addresses the following criteria: 
Controls must be in place to guard against unauthorized access. 

A service provider must have reasonable controls in place to ensure their system is available and can be used under the terms of service. 

Any transactions must be processed in a timely and accurate fashion, with no errors or unauthorized processing. 
Confidential or proprietary data must be protected according to standards laid out in service agreements. 

All personal information must be managed in accordance with relevant privacy regulations and according to the standards of service agreements or privacy notices.